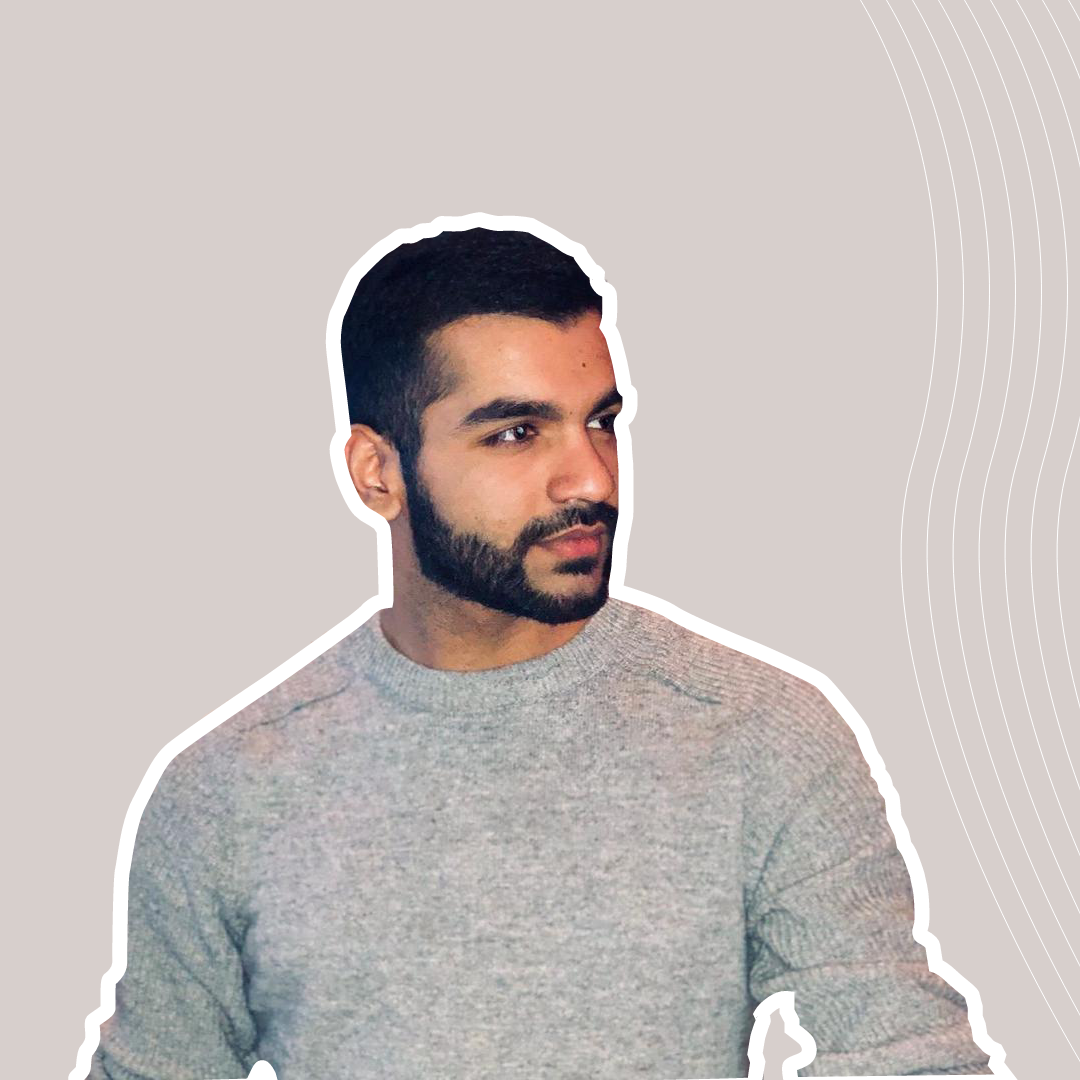 Gurwinder Virk
UX/UI Designer
Problem

Have you ever tried to take a short nap on the train only to wake up and find yourself at the end of the line?
How might we help passengers wake up just before the train arrives at their station?
Solution
Create an alarm app that will keep track of the user position and make sure they wake up on time.
My Role
To come up with UX & UI Design; to create user journeys, flows, and personas; to identify challenges and build hypotheses; to conduct usability tests.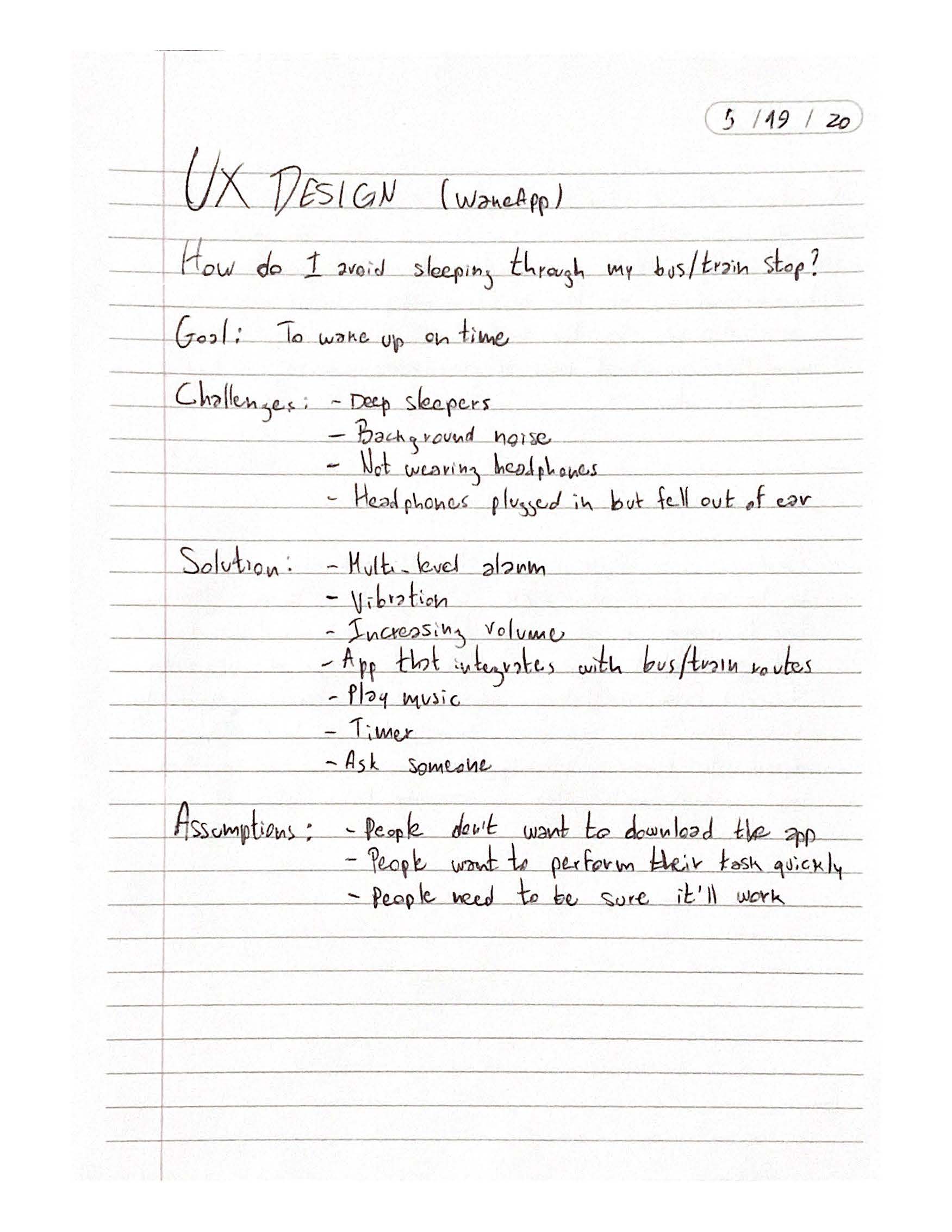 Understand
To better define the problem, the first thing I did was to write down all the possible challenges that I could think of.
Then, I came up with possible solutions that could be implemented in a mobile application.
Finally, I made a list of assumptions/hypotheses that needed confirmation through user research.
Research
I started this phase off with a quick competitive research to find out whether apps like this were already available, and if they did how they were approaching the problem.
After doing that, I started a brief user research phase in which I asked people that take buses/trains often how they were coping with this problem.
The main takeaway from this phase was that if I wanted to make an app, it needed to be fast and straight to the point, allowing the user to complete the one simple task it was meant for in roughly one minute.
Design
After gathering enough data, I started expanding on the possible solutions that I had come up with at the early stages of the project.
In addition, at this point, I started working on user journeys, flows, and personas to better define how the app should work.
I decided to create a user journey because I wanted to better define the context of use and understand how a user might get to interact with the application.
After that, I created the user flow within the app to make sure I could simplify the steps that the user needs to take to solve their problem as much as possible.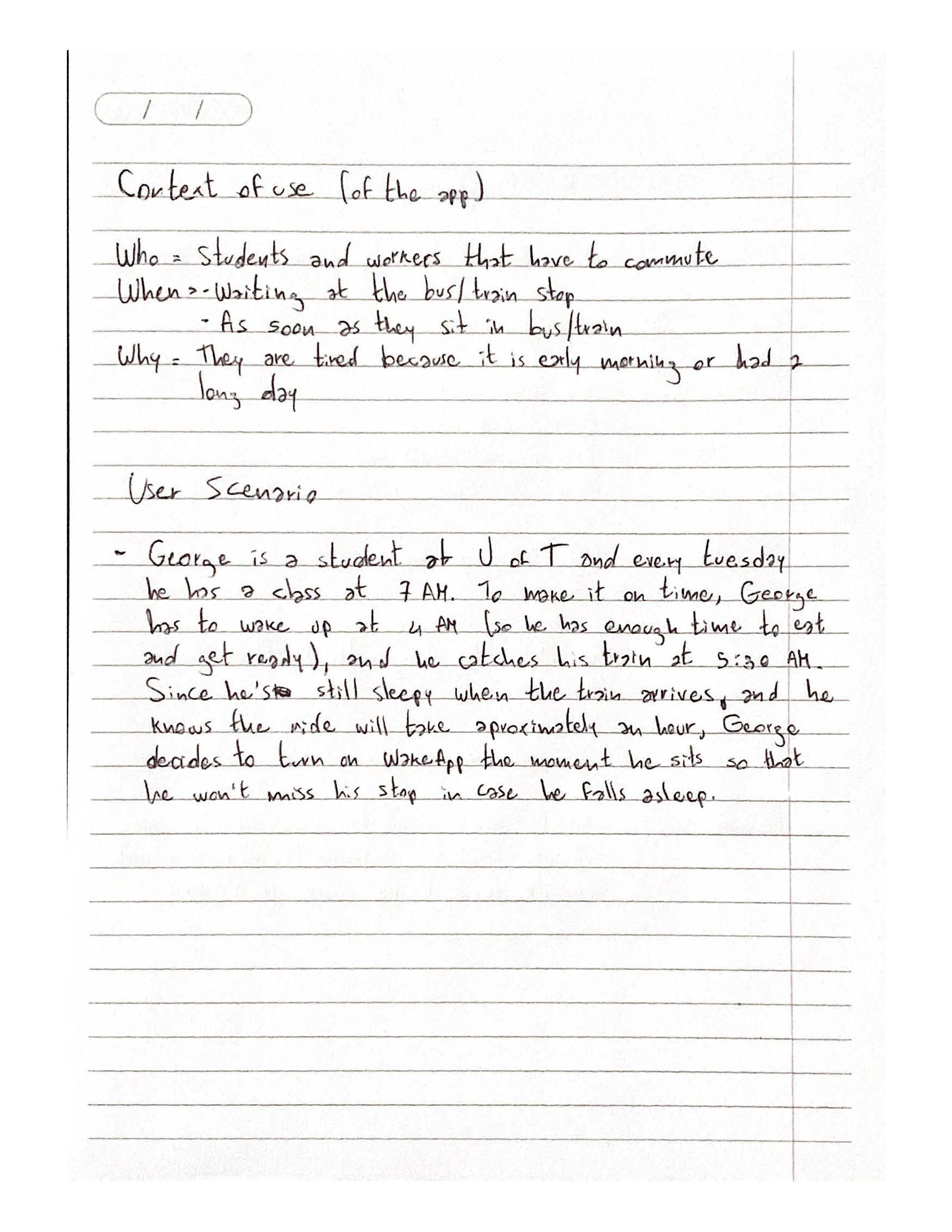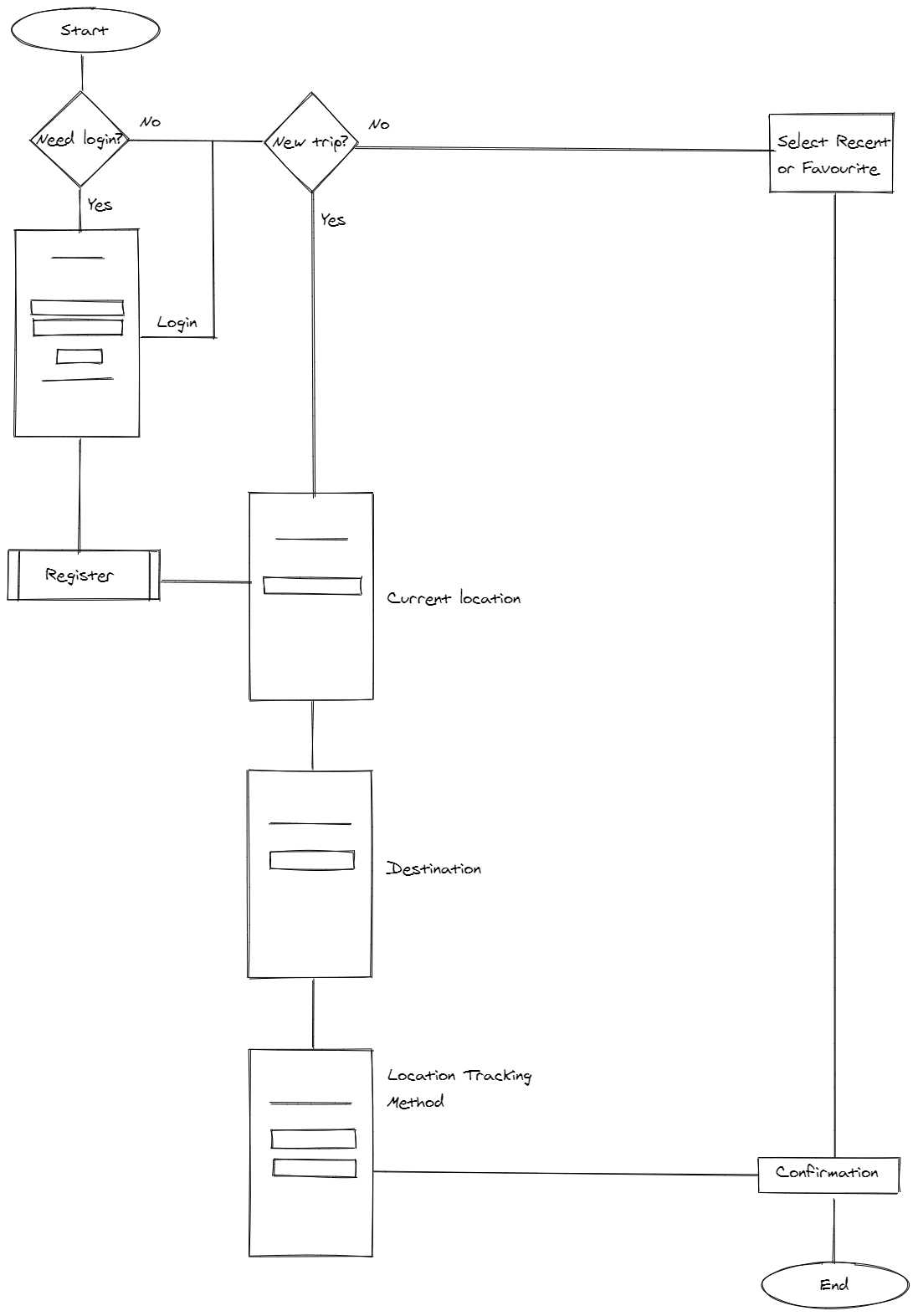 After doing that, I finally started working on wireframes and a fully interactive low-fidelity prototype.
The app concept was very simple. Once users have logged in, it would take them only three quick steps to complete the task: provide their current location, provide their destination, and select the location tracking method.
The third step was added to account for the possibility of having limited access to signal (e.g. when on the subway). Therefore, users have the ability to let the app track them either through GPS or with a timer that automatically sets according to the Estimated Time of Arrival information.
I used this prototype to personally design and test each interaction within the app without being distracted by UI elements.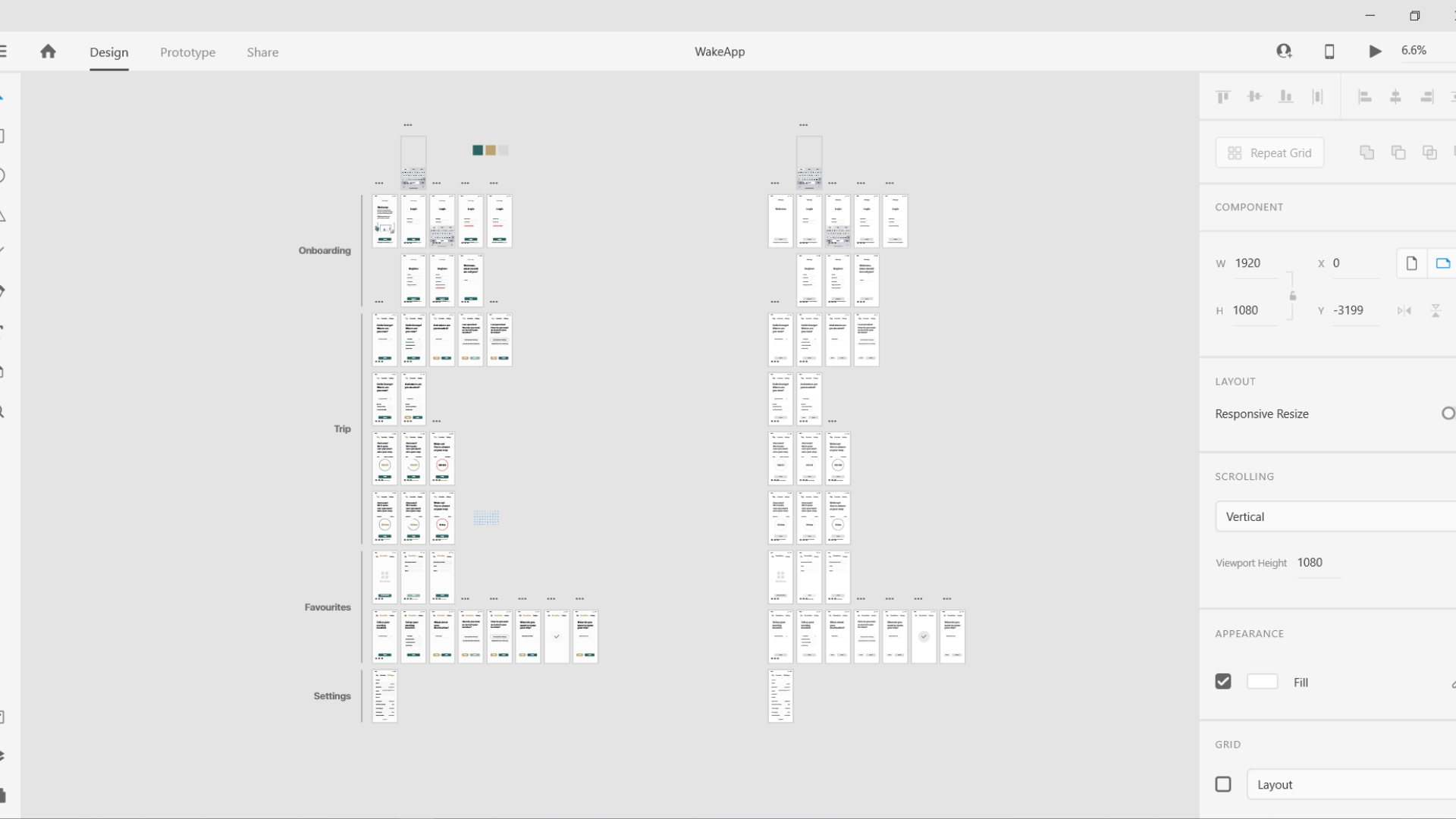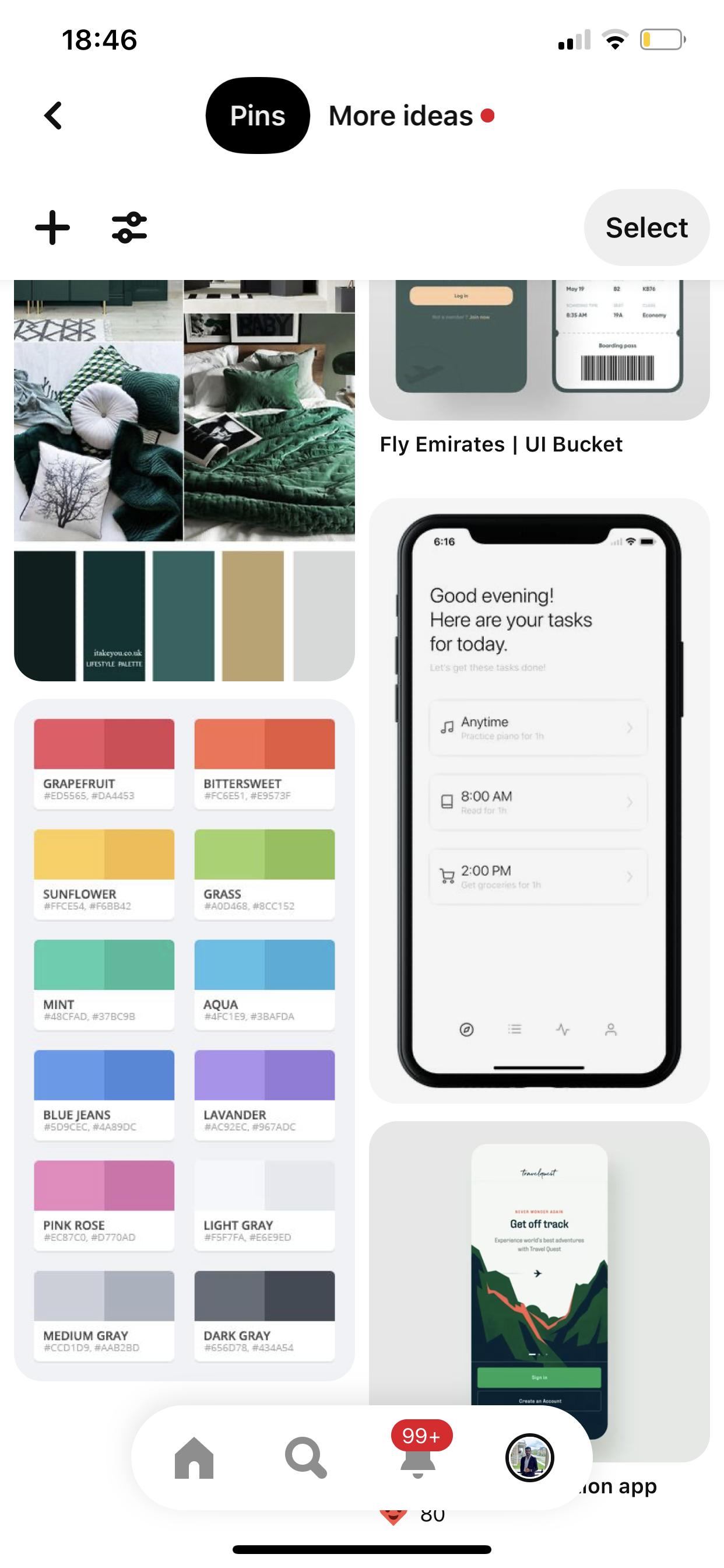 Once I was sure that the app was working the way it was intended, I started designing the high-fidelity version of it.
To do so, I created a Moodboard on Pinterest to have an idea of how I wanted the app to look and to find a good colour scheme that would look appealing while keeping the app very simple so that the user can perform the main task without distractions.
User Testing
Once the high-fidelity prototype was finished. I started conducting some user testing to discover potential usability issues.

My main goal was to find out whether the users were able to complete the main 3 steps in a fast, seamless way.
I observed carefully to see if they were getting distracted by UI elements, and thankfully that did not happen. They knew right away were to look at and they found the whole process very intuitive.
Implementation
Unfortunately, this is just a concept and there are no plans to turn it into a fully functioning mobile application as of now. However, if any developer is interested in the idea and would like to collaborate, please feel free to get in touch with me!
What I have learned from this project
This project allowed me to utilize many UX processes that I had only studied but never actually applied.
I learned about the importance of creating user journeys and flows, in order to have a clearer vision and be able to simplify the experience.
Overall I really enjoyed working on this project. I'm saddened that I cannot turn it into a real application, because I believe I found a good way to solve the problem stated at the beginning of this case study.

However, I'm happy seeing the final result and I think this case study really improved my portfolio.
Thank you for reading this far. Hopefully my next project will be with you!